Branch LTE Adapter Ideal for Failover and Out-of-Band Management
The Cradlepoint CBA850 Series LTE Adapter is a turnkey branch continuity solution for Gigabit-Class LTE failover that integrates seamlessly with existing network and SD-WAN infrastructure. Using secure wireless access, the CBA850 provides the ability to extend management capability to any primary router Out-of-Band without the need for a wired connection. Equipped with Power-over-Ethernet for flexible, unobtrusive placement anywhere to optimize cellular reception, this powerful solution reduces truck rolls, consolidates infrastructure, and maximizes uptime for businesses that require always-on connectivity.

Cradlepoint CBA850 Series is sold as part of a NetCloud Package that includes a subscription to the NetCloud Service, continuous modem and software feature enhancements, 24×7 support, on-demand training, and limited lifetime warranty.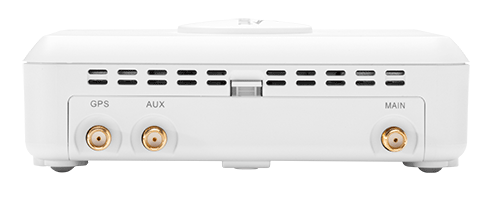 View the technical specifications for this device, including accessories and warranty information.
View the complete product description for this device, including features and benefits.
Mid-size branch & temporary sites
SKU: BBA1-0850120B-NN
(Branch Adapter)
PRICE: $899
– Cat 4
– GPS (✓) | Wi-Fi (🛇)
– 1-year NetCloud Subscription
– Branch LTE Adapter
Plan (Standard)
SKU: BBA3-0850120B-NN
(Branch Adapter)
PRICE: $1,119
– Cat 4
– GPS (✓) | Wi-Fi (🛇)
– 3-year NetCloud Subscription
– Branch LTE Adapter
Plan (Standard)
SKU: BBA5-0850120B-NN
(Branch Adapter)
PRICE: $1,329
– Cat 4
– GPS (✓) | Wi-Fi (🛇)
–5-year NetCloud Subscription
– Branch LTE Adapter
Plan (Standard)