The purpose-built router
Cradlepoint endpoints provide industry-leading, Gigabit-Class LTE connectivity as well as Ethernet and Wi-Fi. These purpose-built endpoints are sold as part of a NetCloud Package that includes a subscription to the NetCloud Service, continuous modem and software feature enhancements, 24×7 support, on-demand training, and limited lifetime warranty.
– Open temporary locations without compromising security or reliability
– Gain fast day-1 connectivity with embedded Cat 4 or Cat 18 LTE modular modem.
– Integrate into your existing network with standards-based dynamic routing and VPN tunnel support.
Cradlepoint E300 Series Enterprise Router
The Cradlepoint NetCloud Enterprise Branch Service with E300 Series Router is ideally suited for providing 4G and 5G cellular connectivity, agile VPN security, and cellular optimized SD-WAN to pop-up temporary locations, branches, stores, and clinics. The all-in-one form factor includes full-featured routing, security, and Wi-Fi, making it easy to connect offices and sites to the Internet and critical applications without the need for extra hardware or complicated configurations. And the embedded 5G or LTE modem means that connectivity is always available from day 1 without waiting for a wired connection. 
For organizations moving to a Wireless WAN, the Cradlepoint E300 offers the ability to pair 5G or LTE with a wired link and use a cellular link as a failover connection, hybrid WAN or a primary connection. For an all-wireless WAN, the E300 offers 5G or LTE performance, which can support the throughput needs of a small- or medium-sized office with the ability to add a second cellular connection to increase available bandwidth and reliability.
5G, SD-WAN, and Security Integration
5G has emerged as an essential WAN infrastructure to offer agile and reliable connections.  The E300 Enterprise Router with 5G cellular intelligence makes it easy to deploy 5G-enabled networks while optimizing both cellular and wired traffic to enhance application performance. Security postures can be reinforced, and attack surfaces minimized with zero trust privileged access, protected IP addresses, detailed security policies and consolidated authentication usage.
Additionally, the E300 router can serve as the user equipment router for private cellular networks that provide reliable local area network connectivity where wireless LAN fails to meet the network needs due to large areas or excessive congestion.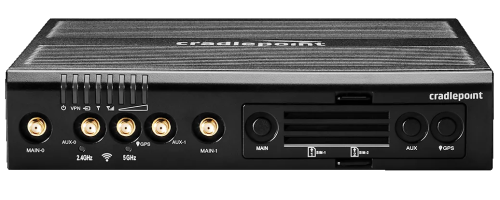 View the technical specifications for this device, including accessories and warranty information.
View the complete product description for this device, including features and benefits.
Mid-size branch & temporary sites
Cat 18 devices with NetCloud Enterprise Branch Essentials Advanced Plan
SKU: BFA1-0300C18B-GN
(Enterprise Branch)
PRICE: $1,903
– Cat 18
– GPS (✓) | Wi-Fi (✓)
– 1-year NetCloud Subscription
– Enterprise Branch Essentials
Plan (Advanced)
SKU: BFA3-0300C18B-GN
(Enterprise Branch)
PRICE: $2,951
– Cat 18
– GPS (✓) | Wi-Fi (✓)
– 3-year NetCloud Subscription
– Enterprise Branch Essentials
Plan (Advanced)
SKU: BFA5-0300C18B-GN
(Enterprise Branch)
PRICE: $3,999
– Cat 18
– GPS (✓) | Wi-Fi (✓)
– 5-year NetCloud Subscription
– Enterprise Branch Essentials
Plan (Advanced)
5G devices with NetCloud Enterprise Branch Essentials Advanced Plan
SKU: BFA1-03005GB-GN
(Enterprise Branch Advanced)
PRICE: $2,139
– 5G
– GPS (✓) | Wi-Fi (✓)
– 1-year NetCloud Subscription
– Enterprise Branch Essentials
Plan (Advanced)
SKU: BFA3-03005GB-GN
(Enterprise Branch Advanced)
PRICE: $3,109
– 5G
– GPS (✓) | Wi-Fi (✓)
– 3-year NetCloud Subscription
– Enterprise Branch Essentials
Plan (Advanced)
SKU: BFA5-03005GB-GN
(Enterprise Branch)
PRICE: $4,079
– 5G
– GPS (✓) | Wi-Fi (✓)
– 5-year NetCloud Subscription
– Enterprise Branch Essentials
Plan (Advanced)
5G devices with NetCloud Enterprise Branch Essentials Plan
SKU: BF01-03005GB-GN
(Enterprise Branch)
PRICE: $1,899
– 5G
– GPS (✓) | Wi-Fi (✓)
– 1-year NetCloud Subscription
– Enterprise Branch Essentials
Plan
SKU: BF03-03005GB-GN
(Enterprise Branch)
PRICE: $2,389
– 5G
– GPS (✓) | Wi-Fi (✓)
– 3-year NetCloud Subscription
– Enterprise Branch Essentials
Plan
SKU: BFA5-03005GB-GN
(Enterprise Branch)
PRICE: $4,079
– 5G
– GPS (✓) | Wi-Fi (✓)
– 5-year NetCloud Subscription
– Enterprise Branch Essentials
Plan