Indoor, dual-connectivity 5G/LTE adapter designed for fixed locations
Cradlepoint 5G wideband adapters provide industry-leading Wireless WAN connectivity. These purpose-built adapters are sold with a subscription to NetCloud Service for 5G/LTE Branch Adapter which provides streamlined configuration and continuous cloud, modem, and router software feature enhancements.
– Passthrough Throughput: 2 Gbps
– Dual Connectivity: 5G low/mid-band and Cat 20
– LAN Connectivity: 2.5 GbE
– Management: NetCloud
5G Wideband Adapter for Low and Mid-Band Capacity Spectrum Layer
Designed for branches that require the higher performance of Cat 20 LTE and low- and midband 5G, the Cradlepoint W1850 Series is an enterprise-class, dual connectivity 5G and LTE wireless adapter. The W1850 adapters can be paired with a Cradlepoint router in "captive modem mode" to provide virtual  ingleendpoint deployment, monitoring, and control. Or, the adapters can connect to a third-party router via an Ethernet connection to provide an instant WAN upgrade. Perform troubleshooting with NetCloud Remote Connect provides Outof-Band and In-Band Management. The Cradlepoint W1850 5G/LTE Wireless Adapter, made of stylized plastic is designed for indoor use.
High Performance Wideband
The W1850 5GB adapters are purpose-built for deployment in the
new high-performance low-, mid-band 5G spectrum. To address the
tradeoff of lower propagation, Cradlepoint designed the W-Series
adapter to be placed separately from the router for optimal signal
reception. The stylized W1850 5GB Adapter is designated for optimal
indoor placement.
Designed for Enterprise-Class Business
While the performance of 5G is top of mind, the W-Series was
also designed with enterprise-class standards for high scalability,
comprehensive management, and security. Because 5G is a collection
of new spectrum, new technologies, and new network infrastructure that
is rolling out over several years, the Cradlepoint 5G edge networking
service and endpoints accommodate the diverse deployments of an
organization with hundreds or even tens of thousands of sites.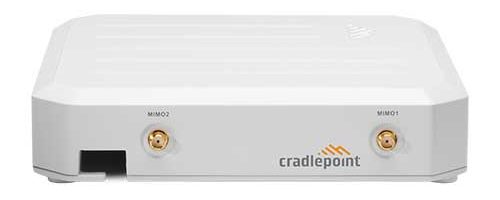 View the technical specifications for this device, including accessories and warranty information.
View the complete product description for this device, including features and benefits.
Mid-size branch with high performance needs
SKU: BE01-18505GB-GN
(Branch Adapter)
PRICE: $1,499
– 3G/4G/5G Cat 20
– GPS (✓) | Wi-Fi (🛇)
– 1-year NetCloud Subscription
– Branch Performance Essentials Plan
SKU: BE03-18505GB-GN
(Branch Adapter)
PRICE: $1,799
– 3G/4G/5G Cat 20
– GPS (✓) | Wi-Fi (🛇)
– 3-year NetCloud Subscription
– Branch Performance Essentials Plan
SKU: BE05-18505GB-GN
(Branch Adapter)
PRICE: $2,099
– 3G/4G/5G Cat 20
– GPS (✓) | Wi-Fi (🛇)
– 5-year NetCloud Subscription
– Branch Performance Essentials Plan